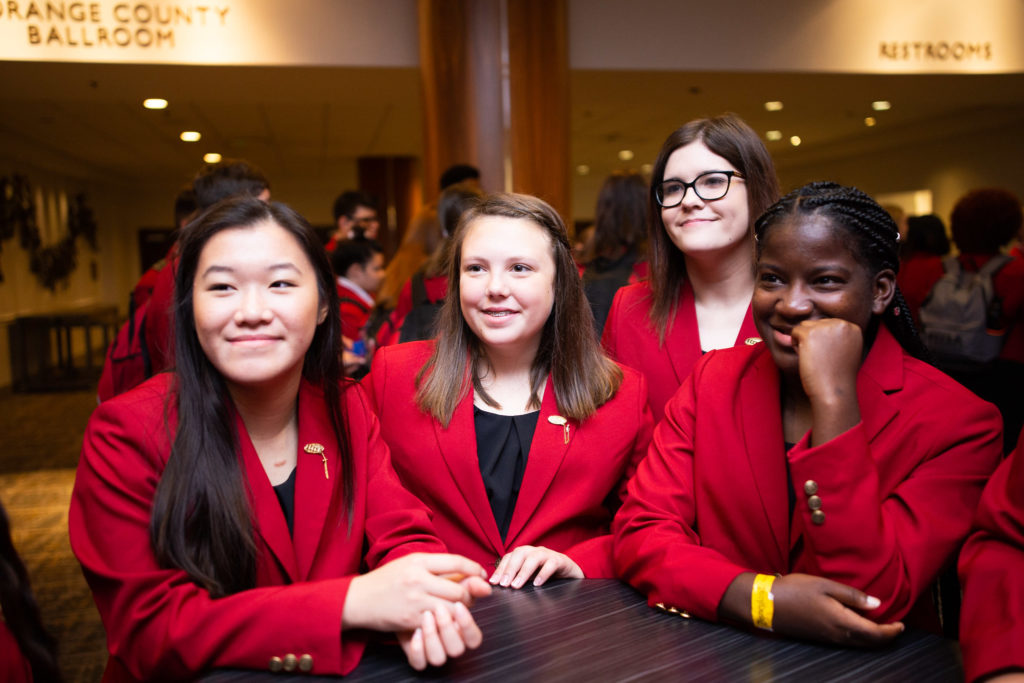 Chapter Activities
This page features activities that your State Leadership Team has created for your Chapter.  Look at the fun opportunities to get members involved, to learn more about FCCLA AND to receive State Recognition!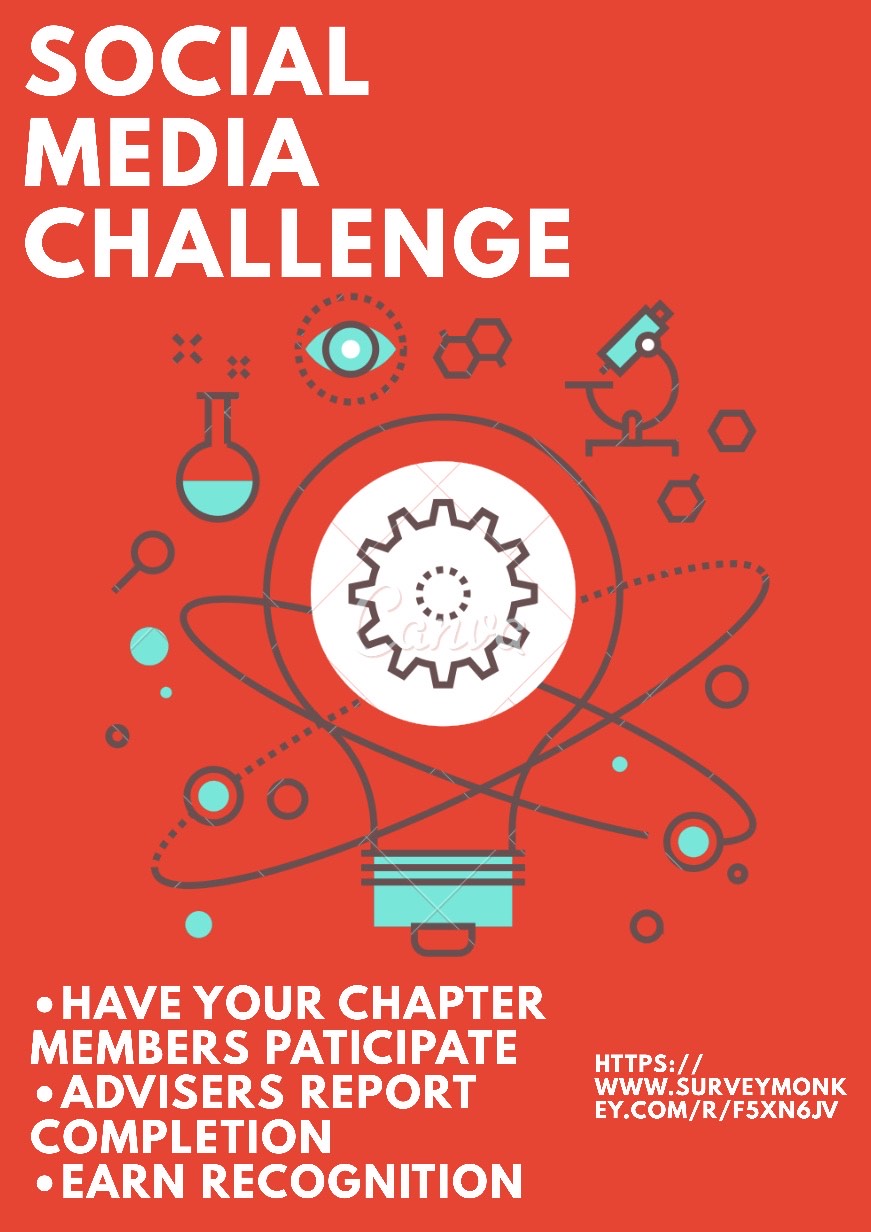 Social Media Challenge
Directions:
1. Have FCCLA chapter members complete the following quiz by going to this website –   https://www.surveymonkey.com/r/F5XN6JV
2. Submit and the quiz answers will come to the Vice-President of Public Relations – Madison Kalmes (mkalmes@wa-fccla.org)
3. The chapter with the highest percentage of completion will receive recognition at SLC.
National Program Breakout Box Activity
This activity is similar to an escape room where a team of people solve clues to unlock multiple locks on a box in order to "Break out of the Box". In this scenario, you are preparing for the new school year in FCCLA by deciding to do the National Programs in Action STAR Event. As you are researching the national programs, you notice 1 of the 8 programs are missing! Your job is to figure out each program and which one is missing!
For more information contact Washington State Vice-President of Programs – Christine Grant cgrant@wa-fccla.org or her adviser Rachel Aszklar rachel_aszklar@sumnersd.org for this activity.
Instructions: including details on where to find the most cost friendly materials, and how to set up the boxes
A Slideshow Presentation: Used for explaining the activity to students in an FCCLA meeting or Family and Consumer Science class explaining the activity and national programs
An after-activity survey: fill this out after your chapter or FCS class completes the activity! I want to know how the activity went, and how your chapter will write their story with a national program. This is also documentation showing that your chapter completed the activity!
An information sheet: details about each national program and outreach program and ways students/chapters are able to get involved and achieve nationwide awards!
My hope is that chapters and FCS classes will be able to have lots of fun with this activity! Make sure to take pictures too! Post them on Instagram, Twitter, or Facebook with the hashtag #wafcclanp and tag us @WashingtonFCCLA. Chapters that complete this activity will be highlighted at State Leadership Conference in March.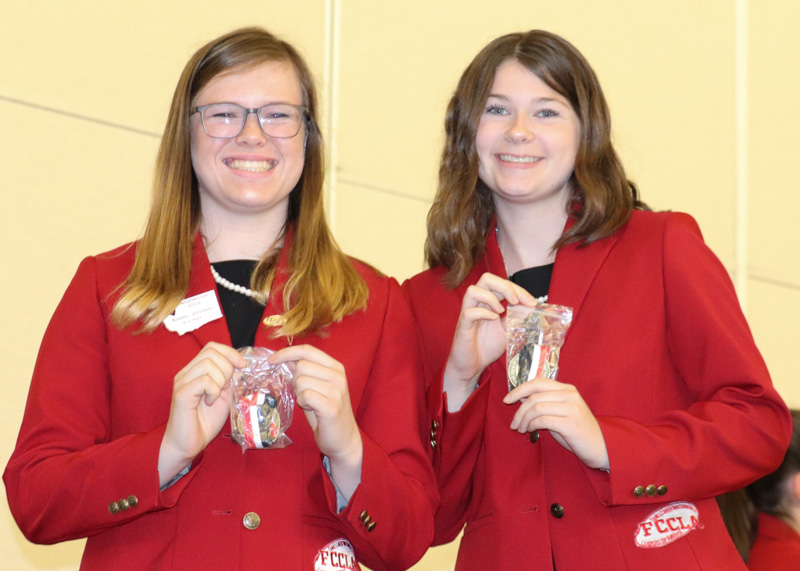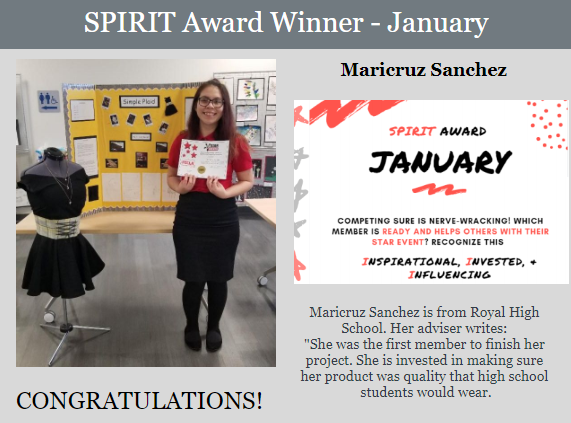 Spirit Award
Washington FCCLA is a remarkable, diverse organization! The purpose of this year's recognition project is to appreciate our association's individuality.
Advisers, nominate members for the SPIRIT Award based on the month's criteria for a chance of recognition at the 2020 State Leadership Conference! Members- Please expose this easy and fun opportunity to your adviser and highly encourage them to nominate members.
Monthly Criteria:
S- September– Sociable, Sweet, & Spectacular
P– October- Positive, Polite, & Playful
I- November- Innovative, Insightful & Ingenuity
R– December– Ready, Reliable & Resourceful
I- January- Inspirational, Invested, Influencer
T– February- Tremendous, Tireless, Trustworthy
Click on the link below to access additional information for each month!
With only three questions, this nomination process takes less than two minutes out of your busy life!
Community Service
This year, Washington FCCLA's community service organization is The Soup Ladies, an non-profit that quickly provide fresh cooked meals to support first responders such as police and fire departments, search and rescue teams and military personnel in times of emergencies and disasters.
To participate in the community service project, each chapter should contribute an item that represents their region for both an adult themed basket and a student themed basket. Each region will make two baskets that will hence represent the regions from which they come. These baskets shall then be auctioned off at the State Leadership Conference in March.
Have questions? Contact Caden Doggett, Washington State Vice President of Community Service at cdoggett@wa-fccla.org.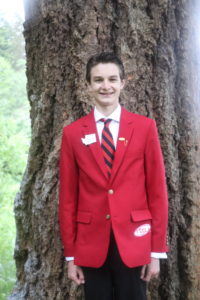 Financial Fitness Challenge
Financial Fitness engages members in teaching one another how to earn, spend, save, and protect money wisely. Through FCCLA's Financial Fitness program, members plan and carry out projects that help them and their peers learn to become wise financial managers and smart consumers. FCCLA members can build their peers' financial literacy and teach them skills for managing their finances.
Financial Fitness Units
Earning – sharpen on-the-job financial fitness
Spending – track and plan personal spending
Saving – conquer bank accounts, credit, and investments
Protecting – keep financial and personal interests safe
Saving: Conquer Bank Accounts, Credit, and Investments 
This month we are going to concentrate on the third branch of Financial Fitness: saving. After mastering the art of earning and spending, financially fit FCCLA members must practice their skills of saving. In many ways this aspect of finance can be the most difficult. However, if you wish to become financially successful, it is extremely important to be patient and organized with your earnings.
I challenge you to test your skills of saving. Try holding back from immediately spending earnings in order to accumulate a large purchasing power. Or, make a goal with your chapter to save a specific amount in order to purchase an item that otherwise would be too expensive. No matter the savings you make, remember to record it on the google form link below.
Max Graber
WA-FCCLA VP of Parli Law and Finance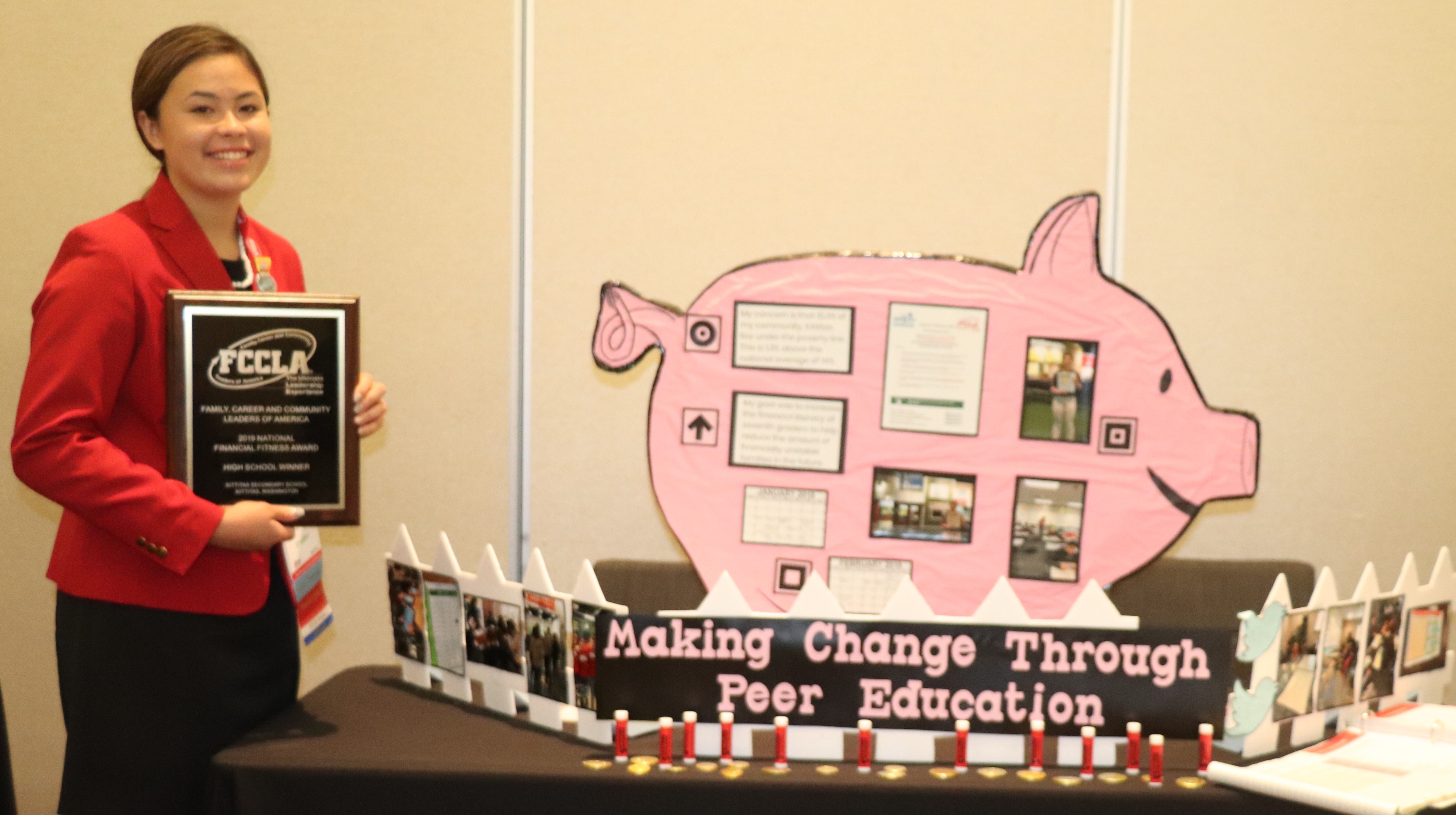 Invest in Washington's Student Leaders